CROWN READY MIXED CONCRETE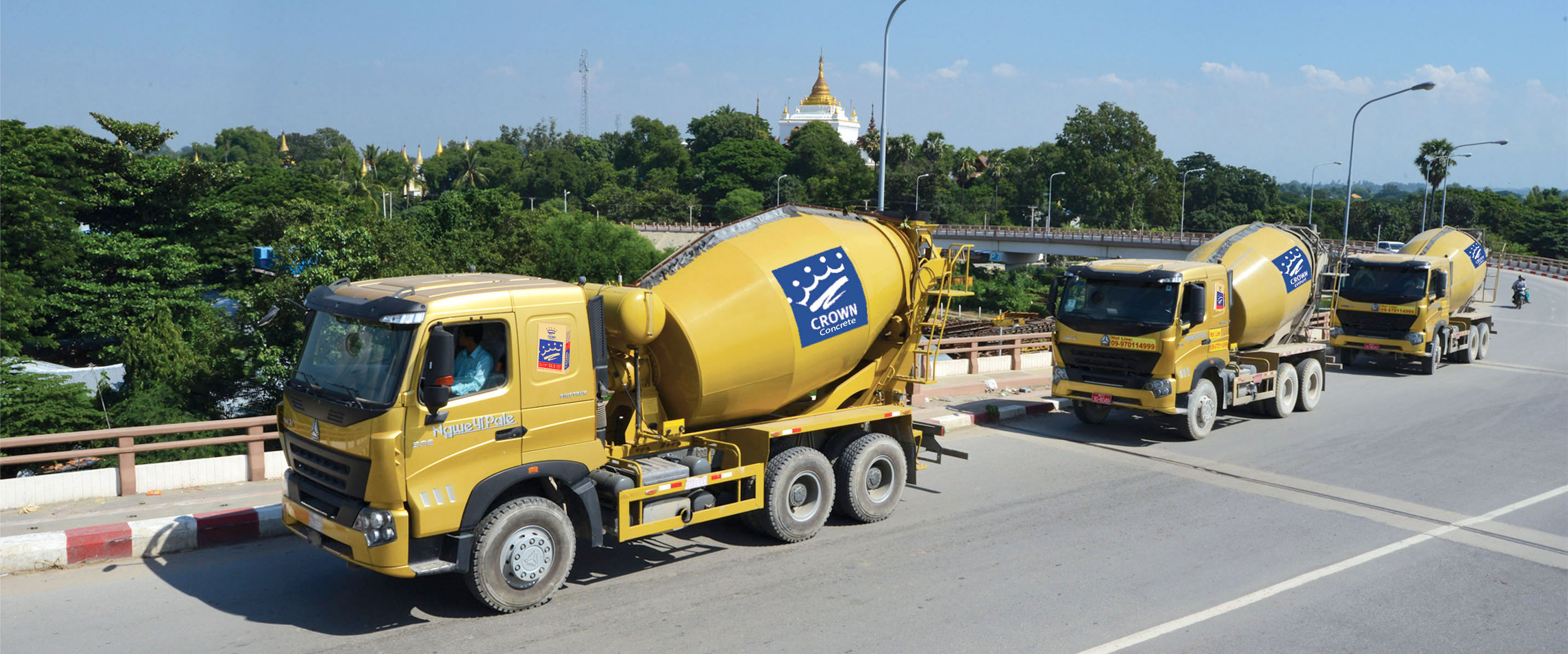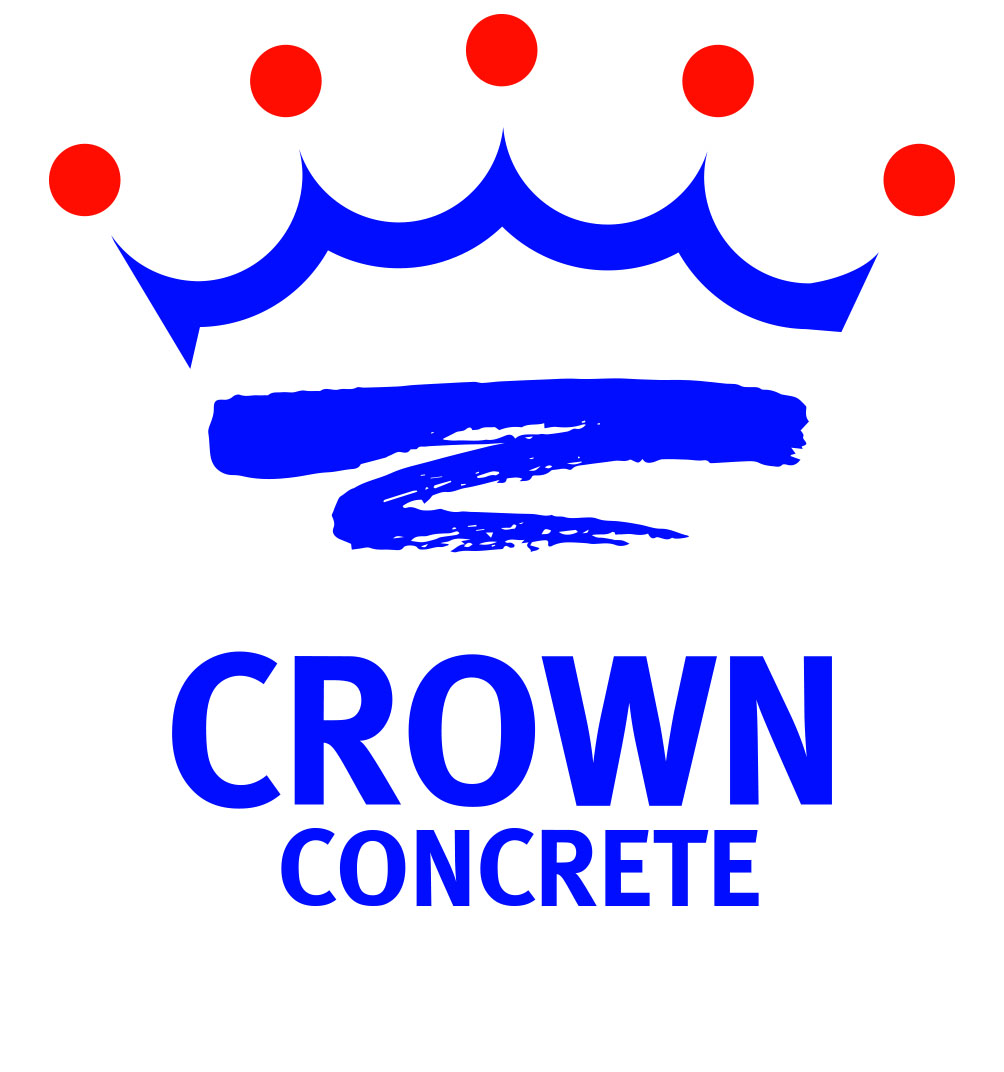 CROWN READY MIXED CONCRETE
---
Due to the CROWN Ready Mixed Concrete is the only CROWN 52.5 R manufactured in accordance with European Standard EN-197-1 (2000), it can be used for any purpose such as high standard condominium, Bridges, driveways, roadways, Roads, Dams, Large factories and reinforced concrete areas such as home foundations, bollards, brick, concrete pipe, and structural products, as well as concrete building and installation services. With the help of a ready-mix concrete company, it can be cast into different shapes and colors and provides unmatched durability in terms of compressive strength and resistance to weather extremes.

SERVICES
Concrete Boom-Pump Truck, Station-Pump Truck, Concrete Mixer Truck Vehicle is providing international standard service to deliver ready-mixed concrete to customers' work place on time. To better serve our customers, we not only need to have a clear understanding of what they need, but also the means and passion to fulfill those needs.
AFTER SALES SERVICE
After Sales Service is provided to ensure customer satisfaction after the concrete is ready to be poured. We do our best to provide our customers with the most compelling integrated building solutions. For example, to solve infrastructure needs in major cities, we not only provide ready-mix concrete, but we also design the project, define the best technical solution, offer different financial schemes, and execute the project in collaboration with local builders.
Our Service
- Good international standard blend production
- Accurate raw material / finished product quality standard
- Services of vehicles that are convenient for transportation
- We are providing at reasonable prices.
Address - အကွက် (F-1)၊ ၆၂လမ်းစက်မှု(၁)၊ ပန်းခြံလမ်း၊ ပြည်ကြီးတံခွန်မြို့နယ်၊ မန္တလေးမြို့။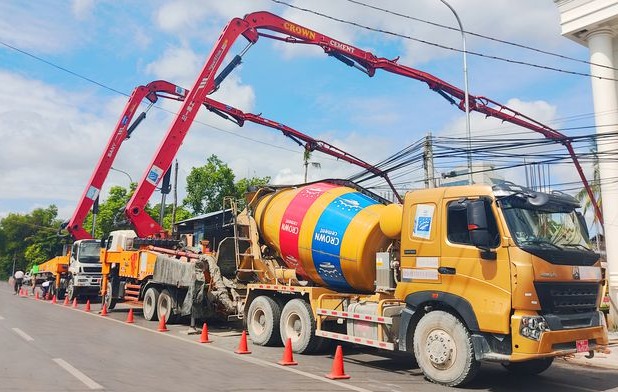 Contact us (Crown Concrete)
09-977150351, 09-977150430, 09-977150396, 09-977145661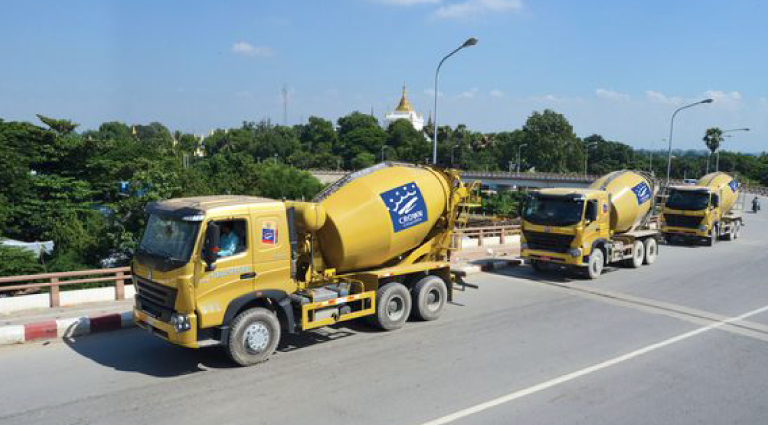 Concrete Mixer Truck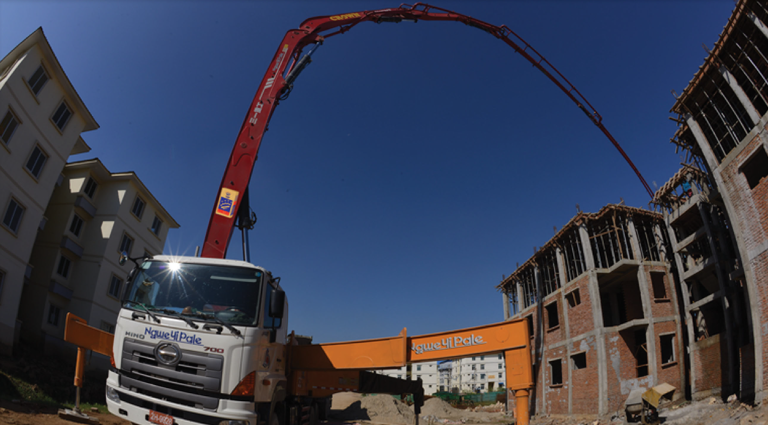 Concrete Boom-Pump Truck